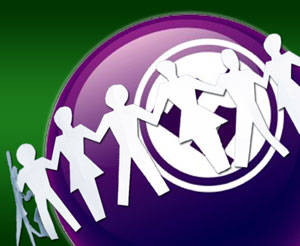 We all love the experience of playing our favourite casino or bingo games online. The thrill when you hit blackjack, the roulette ball drops on your number or when you match up the fruits on the slot machine for the jackpot. It gives us all a happy, warm feeling when you win but were you aware that you could extend the good will to someone else from a less privileged background or an unfortunate position at the same time?
Despite the tough economic climate, charity bingo is an ever growing way of online players being able to give something back to good causes whilst still enjoying their favourite games at the same time. Many websites now offer a percentage of revenue to give to a sponsored charity or invite the player to become involved by donating some of their prize money or by simply 'liking' the company's website on social media sites. One heart warming tale was from a lady in the United Kingdom who asked online based bingo website Chitchat for a charitable donation to go towards a hospice that had taken care of her friend before she passed away in 2009. Chitchat granted the donation and generously gave £500 to support the cause. Soon after, the lady was very fortunate to win a sum of over £60,000 on the Chitchat site and you can't help but feel that her friend may have been looking down on her smiling from above as she won the jackpot.
Some websites are even set up as an extension to the charity often being named after the worthy cause in question whereas others join together with recognised televised charity events as an official sponsor. So next time you win big or are deciding on which game or website to play on why not see whether your line of bingo can go that little bit further to aid someone who needs it.