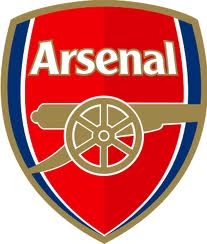 Arsenal fans often find themselves complaining about the lack of high-quality signings that have been finalised by club officials over the past five years or so, but very few Gooners ever find themselves moaning about the actual size of the club's squad, when that might just be more of an issue.
Let's have a think about this for just a second. The likes of Manuel Almunia (yes, he really is still at the Emirates!) and Denilson (remember him?) are still officially Arsenal players, which perhaps sums up how much money could be saved at what is meant to be one of the most frugal of all the Barclays Premier League clubs, with significant savings potentially able to persuade the likes of Robin van Persie to stick around – though punters still wondering how to bet on what the Dutchman will do are wavering towards a big money move north to City.
Having seen Arsene Wenger spend years failing to be ruthless in shipping out players who have reached, and passed, their peak, the Arsenal manager now needs to display a level of ruthlessness and leadership that should actually come naturally to top managers (which is why Sir Alex Ferguson and Jose Mourinho have taken over at the pinnacle of world football management and Wenger has languished pretty much at the level he was when he first joined the Gunners).
Fans are continuing to grow more and more restless about not winning any sort of trophy, so the need to trim the fat at the Emirates before bringing in the best players Wenger can find is becoming ever more crucial. If the Arsenal manager fails to act decisively, however, Arsenal fans can prepare themselves for another damp squib of a season in 2012/2013.