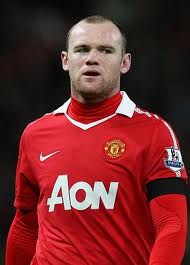 New England manager Roy Hodgson is set to announce his squad for Euro 2012 and the debates will roll about the merits of each player's selection, but the man in charge has admitted he already has a plan for Wayne Rooney.
The Manchester United striker is set to play a key role in England's plans for Poland and Ukraine despite the fact he will miss the opening two games – against France and Sweden – due to suspension.
His absence has already had a significant impact on the betting on Bet Victor, such is the influence he has on England's results.
Hodgson's first game as England manager will be a friendly against Norway on May 26th and the new boss has been busy formulating things behind the scenes, securing Ray Lewington, Dave Watson and also former Manchester United ace Gary Neville among his coaching staff.
Some pundits have questioned whether Rooney should be taken to Euro 2012 as a punishment for his disciplinary problems, however Hodgson is confident the forward can rise above the negatives and play a massive role for England this summer.
"Wayne Rooney is not just part of my plans, but part of England's plans and the England set-up for a long while to come I hope," said Hodgson. "I'm hoping he'll be with us in the tournament."
Hodgson has dropped a hint he is willing to give chances to established England players who have under-performed at previous big tournaments – such as the 2010 World Cup – as he tries to build a squad capable of doing well in Poland and Ukraine.
The euro 2012 betting through Bet Victor has England as relative outsiders, with qualification from the group seen as a major achievement. This is a welcome change from previous years when pre-tournament hysteria builds the Three Lions up as potential winners.
Even before he has led the team for the first time there are those criticising Hodgson and his appointment, probably as there was a huge clamour for Harry Redknapp to get the job, but the exiting West Brom boss is a studious individual who will keep a close eye on everything and plan meticulously for the competition.