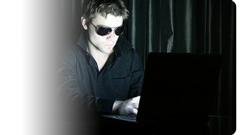 We all love a good game of bingo to get our pulses racing – and there has never been a better time to play than right now! There are lots of good reasons to play bingo online rather than in person at your local bingo hall too; here are just a few of them…
Play when you like, night or day. You are not time-bound by the opening hours of a bingo hall in the world of online bingo – just log on whenever it suits you. Coming home from a late shift? Up early to walk the dog? Can't sleep? Fire up the PC and away you go!
There's no need to glam up. If you like to slob out on the sofa in your pj's with a cup of tea when you play bingo then you can do just that – nobody can see you and it can be just soooo relaxing!
You can multi-task while you play. No need for a babysitter or a takeaway for tea: cook while you play, answer those homework queries and do all manner of other little household jobs at the same time as you play online bingo : easy!
Make new friends. Enter a whole world of like-minded people and join them playing your favourite games. Build communities and enjoy sharing the exciting experience when you win: it's a great feeling!
Time for a good old chinwag. Unlike traditional bingo games where silence is golden, at many online bingo websites you are positively encouraged to chat with fellow players. So if you like a good gossip this could be a great place to start.
More ways to win. Last but not least, the online gaming world offers you an endless range of bingo games to try. Pick your favourites and stick with them or move around the web a bit – the choice is yours!